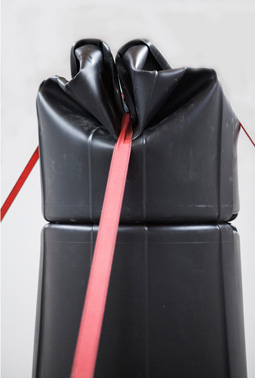 NOVEMBER 1 – NOVEMBER 29, 2014
OPENING RECEPTION:
SATURDAY, NOVEMBER 1ST
7PM TO 10PM
PANEL DISCUSSION:
SATURDAY, NOVEMBER 29TH 3 – 4:30pm
"The Aesthetics of Labor"
"Ryan Roa – Force of Attraction," a solo exhibition featuring sculpture, installation and
drawings from the artist's most recent body of work.
Roa often binds, suspends, stacks and bends materials into forms made from workmanlike materials to explore the effects of gravity, tension and compression. The artist's use of utilitarian materials, conflated with his rigorous and intensely physical process, implicates him and the viewer in sophisticated dialogue between the objects, the physical space of the gallery and their relationship to the body.
Curator Jeanne Brasile describes the installation as "an opportunity to see a larger body of Ryan Roa's work together in a unified whole. For the most part, each of the series included in this show has been exhibited in an isolated fashion. This show will demonstrate the cohesiveness of Roa's body of work across various media."
A panel discussion "The Aesthetics of Labor"will be held on Saturday, November 29th from 3 to 4:30pm.
Moderated by the curator, it will also feature panelists Evonne Davis of Gallery Aferro, Gary Schneider of Grounds for Sculpture, André Escarameia of Rooster Gallery and Lisbeth Murray of Robert Miller Gallery. The discussion will be followed immediately by a cocktail party and closing reception. Ryan Roa's artwork has been featured in a number of exhibitions in many prominent venues including; Robert Miller Gallery, Ethan Cohen Fine Arts, El Museo del Barrio's most recent bienal, The (S)-Files and The Moscow Museum of Modern Art's International Biennale as well as exhibitions at The Jersey City Museum, The Queens Museum of Art, The Samuel Dorsky Museum of Art, The Jamaica Center for the Arts and the Bronx Museum of the Arts. Ryan Roa earned his M.F.A at Hunter College in Manhattan. He currently lives and works in New York.
Gallery hours are Thursdays 6 to 9pm, Fridays and Saturdays 1 – 4pm and by appointment. Admission is free and open to the public.
This event is sponsored by our neighbors at Kilkenny Alehouse and 27 Mix