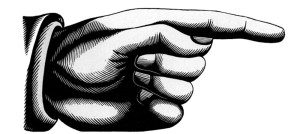 Mission-
Index Art Center is a 501 (c3) non-profit contemporary arts organization dedicated to supporting and promoting visual arts in Newark, NJ. IAC has an active artist residency program that welcomes local artists to create work, expand their artistic practice, and actively participate in Newark's arts community. IAC's six month long residency program provides local artists various platforms to present their work and ideas to curators, arts institutions, and artists through open studios, artists talks, and art exhibitions and live performances in two of its active gallery spaces.
IAC presents a diverse, year-round program of new exhibits in its gallery spaces, including collaborative projects with community organizations, charities, and other non-profit groups. Additionally, IAC collaborates with schools, universities, and other non-profit organizations to provide educational and community-based programs such as artist talks, special tours, and workshops for young artists, high school and college students. The organization's gallery on the first floor invites emerging, independent curators to organize art exhibitions. In addition to art exhibitions, IAC actively supports local bands, and musicians to host and perform music shows and fundraising events for charities and social justice programs and initiatives in Newark. IAC serves as both a critical link between art and community and as a conduit for up and coming artists.
History-
IAC was established in May 2009 by Lowell Craig, Seth Goodwin, and DC Smith. Founders of the former Redsaw Gallery and active members of Newark's contemporary art scene, the three have bolstered Newark's fledgling art community by actively and continuously promoting new and local artists. The collaborations of Lowell, Seth and DC have played a critical role in revitalizing both the city's galleries and its downtown development.
About Filmideo
Our annual film and video screening, Filmideo, celebrates the great diversity and work of independent filmmakers and video artists from around the region and the globe. For an entire month, IAC transforms it's gallery space into a screening theater, where artists works are projected onto a 10′ x10′ screen and viewed by audiences of up to 100 people per screening. We screen works by local, national and international artists. Filmideo is currently in Hiatus until IAC finds a new space.
During our Fall and Spring Open Studios, we present short films and music videos by local artists, filmmakers, and musicians.
Index Art Center is located at 237 Washington Street, Newark, New Jersey. It is easily accessible by car, The PATH and NJ Transit.
Admission is free and open to the public.
Gallery and office hours by appointment only –
——————————————–